Experience you can trust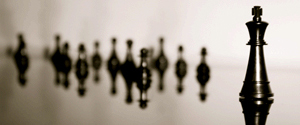 We are a boutique executive search and recruitment firm, headquartered in Hong Kong and with offices in Shanghai, Beijing and Manila.
Our core values are:
· Commitment to Excellence
· Partnership and Service
· Honesty and Integrity
The founder of the company, Alan Paul, has lived and worked in Asia for over 25 years and has over 10 years of experience in executive search. Our Consultants are handpicked for their industry specialization, professionalism and functional skills.
In addition to our team of specialist Consultants, we are investing heavily in research. Our researchers are trained in the most sophisticated and effective headhunting techniques, which ensure that we target the right people quickly and successfully.
Our competitive advantage lies in our strategy of focusing on those sectors and job functions we know well; in our ability to excel in all aspects of the recruitment process; and in our access to outstanding research resources and an extensive network of contacts in the business sectors we serve.
Our specialist sectors include financial services and insurance; energy and infrastructure; medical and life sciences; and manufacturing and consumer goods. We excel in senior level search, particularly financial, operations and general management roles.
Our track record and the commendations of our clients show that in today's challenging and uncertain times we stand out as a beacon of clarity, reliability and consistency.
Primary contact
Hong Kong Office
Level 8
Two Exchange Square
8 Connaught Place
Central Hong Kong
Tel (852) 2297 2858
(852) 2530 9357
Fax (852) 2530 9357
ap@alanpaulpartners.com
See more >
"Alan Paul is probably one of the persons who, both in my professional and personal life will leave a profound and long lasting impression on me. Not only does he have an outstanding background and extensive professional network in Hong Kong and the region, but he remains the most accessible person with a profound sense of human relationships..."

~ General Manager of a Multinational in the Automotive Sector ...[More]