The Team
Standing out from the rest
Alan Paul, Founder and Managing Director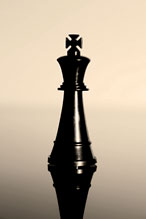 Alan Paul has almost 12 years experience in the executive search industry. He was previously a Partner with Executive Access, an executive search firm headquartered in Hong Kong. He has extensive experience of the China market in particular, and has previously lived in both Beijing and Shanghai.
He has served a broad cross section of clients, including multinationals, Hong Kong firms and PRC enterprises. He has successfully placed top executives in leadership roles in general management, finance, operations, sales & marketing and human resources, in diverse sectors including insurance and financial services, consumer goods, pharmaceuticals, industrial products infrastructure and energy.
Before embarking on his executive search career, Alan Paul was a member of the British Diplomatic Service. He served in China, Hong Kong and Europe and at various times in London. His last appointment was Senior British Representative (Ambassadorial rank) to the Sino-British Joint Liaison Group, the body responsible for managing the smooth return of Hong Kong to China.
He is fluent in Putonghua and Cantonese, having studied Chinese at the Universities of Cambridge and Hong Kong. He has an MA (First Class Honours) in Modern Languages (French and Spanish) from Oxford University and has qualifications in Dutch and German. He was appointed a Companion of the Order of St Michael and St George (CMG) in 1997.
James Shen – Chief Representative (Shanghai)
James Shen was born in Xi'an, China in 1972. He specializes in searches in the finance sector in China, including CFOs, Financial Controllers and Treasury positions He has over three years experience of executive search in China and more than ten years in the finance and accounting profession.
James held senior finance positions with leading multinational companies, including Johnson & Johnson, DHL, Danaher and Adidas. He has extensive financial management experience as well experience in non-financial areas, such as process re-engineering and LEAN conversion programmes. His industry experience includes industrial manufacturing, pharmaceuticals, logistics and FMCG.
Before joining Alan Paul Partners, James worked as an executive search consultant in the Shanghai office of Executive Access (2007-09). He has won plaudits from clients for his in-depth understanding of their business needs; and for his ability to assess the suitability of finance candidates, drawing on his background as an experienced finance professional. As part of his executive search experience, he has gained extensive exposure to the alternative investment sector, including private equity, venture capital and financial advisory services.
James obtained CMA and CFM qualifications from the American Institute of Management Accountants in 2002. He has a Bachelor's Degree in Business Administration from Xi'an Jiaotong University (1995) and an MBA Degree from the National University of Singapore (2001).
Emma Gon – Chief Representative (Beijing)
Emma Gon was born in Mexico. She has lived and worked in China since 2005. In addition to her role as Chief Representative (Beijing) with Alan Paul Partners, she offers consulting services to overseas clients wishing to access the China market and develop business relations in or with China.
Emma was the Project Leader for Grupo Omnilife in China from 2005 to 2008, which gave her hands on experience of recruitment in China, as well as legal and regulatory matters, manufacturing and government relations. In addition, she has diverse consulting and business experience, focusing on such areas as organizational development, process reengineering, logistics and purchasing and engineering. She is an accomplished technical translator (Spanish to English) and was formerly a teacher of English as a Foreign Language.
She has a Masters Degree (Microprocessors Engineering) from the University of Bradford (United Kingdom) and a Bachelor's degree in Mechanical and Electrical Engineering from the Universidad Nacional Autónoma de México (UNAM). She is fluent in English, Spanish, Mandarin, Cantonese and basic German.
Tim Summers, Senior Consultant (Hong Kong)
Born in the UK, Tim Summers has lived and worked in China and Hong Kong for over 10 years.
In his previous diplomatic career Tim was British Consul-General in Chongqing, southwest China, from 2004 to 2007, and worked in Hong Kong, the Cabinet Office and the Foreign Office.
In addition to his role with Alan Paul Partners, Tim engages in research and consultancy on China. He runs a boutique consulting company, XTEChina Consulting Ltd, which offers a range of analytical and strategic services to clients.
Tim is based in Hong Kong, where he is also completing a PhD in Chinese Studies.
He has an MA (First Class Honours) in Mathematics from Cambridge University. He is fluent in Mandarin and Cantonese.
Michelle Lui – Consultant (Hong Kong)
Michelle Lui was born and raised in Hong Kong. Before joining Alan Paul Partners, she worked for almost 5 years as a Research Associate and Search Manager with one of Asia's leading executive search firms. She has broad experience of executive search across multiple sectors, including insurance, medical and pharmaceutical, consumer goods, industrial products, property and manufacturing. Prior to this, she was a public relations consultant servicing major property developers and pro-bono clients including Mother's Choice. She started her career in Los Angeles working for a non-profit organisation advocating language rights for Asians and Pacific Islanders.
Michelle has an honours degree in Communications and East Asian Language and Culture from the University of Southern California. She speaks Cantonese, Mandarin, English, Japanese and some Danish.
Christina Paul – Consultant (Hong Kong)
Born and educated in the UK, Christina has spent most of her life in Hong Kong and is bilingual in English and Cantonese.
Before joining Alan Paul Partners, Christina was the Manager of a renowned dance company based in London. She has also worked as Communications Manager for an international fashion label based in Hong Kong. Her cross-cultural working experiences in Public Relations, Communications and Marketing have been valuable assets in her work in executive search. Her clients have included international and local companies in the luxury fashion and consumer goods, manufacturing and medical sectors.
Christina has an MA (1st Class Honours) in East Asian Studies from the University of Oxford. She is a certified holistic therapist. In addition to native English and Cantonese, she speaks fluent Mandarin and Japanese.